Thank you for visiting kcwmmusic.com, home of the my DMCA-free rock music and musings.
I am involved in three musical projects:
KCWM
Cold the Winter
Low-Fi, Nice Try
KCWM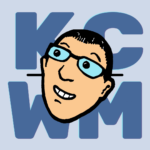 KCWM features guitar-based, '90s-influenced instrumental rock. My intent is to provide streamers and content creators with music to use without having to worry about copyright strikes or DMCA notices. 
You can find all of my DMCA-free rock music on Spotify, YouTube, and other music streaming sites, outside of whatever cost for that service might be.
While you can find the music for purchase on iTunes and other sites, I encourage listening for free as much as possible. I am content with  knowing it's being used.
Cold the Winter
Low-Fi, Nice Try

In a world of noise, be sound.