Thank you for visiting kcwmmusic.com, home of the my DMCA-free rock music and musings.
Below, you will find a brief description of the different projects I am involved in. Above, in the menu, you will find more information about me and my creative interests. 
KCWM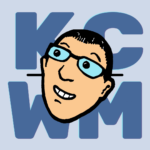 You can find all of kcwm's music free to listen to on Spotify and other music streaming sites, outside of whatever cost for that service might be.
While it does show up available to purchase on some services, this is not something I actively encourage. It is your choice to make.
Cold the Winter

In a world of noise, be sound.