Background Info
One of My Best Deals
The Big John Wizadry
I Can Admit That I Was Wrong
Background Info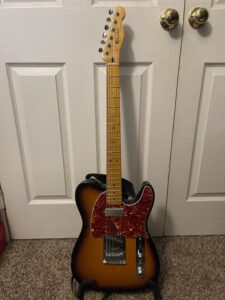 Over the years, I've owned a number of guitars that either didn't cost me very much or that many would agree were "cheap".

My first handful of electric guitars were a 3/4 size Memphis Strat-style, an MIJ Squier E-Series Stratocaster, a Lyon (Washburn's "cheap" brand) Stratocaster, and a $99 Epiphone Les Paul Special II. Heck, my friends' first electrics were a MIK Squier II Stratocaster and a Cort Effector of some kind.

With that E-series strat being the outlier, and as much as I think my friends and I all liked playing that MIK Squier II, I was experienced with cheap guitars in the first few years I played guitar.

On top of those guitars, another friend of mine from back then owned a Squier Affinity Telecaster. Those were, and I think still are, the cheapest of the Squier lines. I played it most of the times we'd hang out.

I hated that guitar and everything about it…the headstock, the "not quite Les Paul" single cutaway, the silver neck pickup, the control plate…I hated that Tele and therefore I hated all Teles. They weren't a Strat and therefore they were inferior.

For years, that Tele shaped my opinion of all things Tele until I had the opportunity to buy one SUPER cheap. My opinion would forever change and it would become the guitar that has stuck around longest out of any guitar I've ever owned.

I never said my opinions were sound, good, or resembled anything close to either of those.

One of My Best Deals
The Big John Wizadry
I Can Admit That I Was Wrong