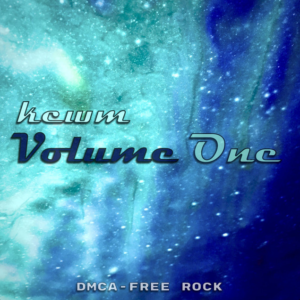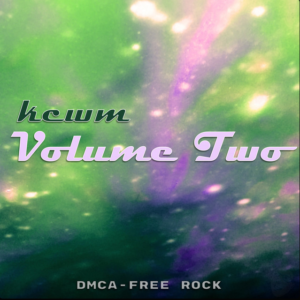 To Second Chances is an upcoming album and re-release of Volume One and Volume Two. When I initially set to work on recording 14 songs for KCWM, I let impatience get the best of me.
I caved to instant gratification…to a desire to release music immediately. It's been a weakness all my life. This new collection of the first seven songs off of those first two albums is a second chance to do what I originally intended to.
I opted to release seven songs immediately but wanted to release an album instead of an EP. To bolster the song count, I used the six songs from an EP I released under Cold the Winter. For the second seven songs, I borrowed from an EP I recorded with some friends.
I stripped the vocals from each EP and remixed them as best I could. I love the songs we created together for both EPs, but, I've never been happy with the tonal quality of the recordings. One might ask "Why not just remix those too?". Great question, but it would be difficult and time-consuming to do that. We used Superior Drummer 2 hosted in FL Studio for those songs. That method does not translate to Superior Drummer 3, so we'd have to redo every single drum track by hand. No thanks. Then we'd have to record every guitar and bass track again.
Giving Songs a Second Chance
Now that time has passed, my ears have become better accustomed to mixing, and I've purchased plugins that make it easier to make my mixes sound better. If you listen to the newest singles I believe you can hear a difference between the way I capture songs now and back at the beginning. A re-release of Volume One and Volume Two makes sense to me.
Coincidentally, I've released 31 original songs for KCWM, 24 songs across three albums and seven singles. Leaving the three most recent singles out, the opportunity to remix and re-release the 14 songs I originally planned to release as Volume One becomes an option. I can also take the 10 songs from Volume Three and four subsequent singles and release a second 14-song album. The most recent three singles will mark the beginning of a new album.
This brings me to the title To Second Chances, though I might simply that to just Second Chances. The next album will likely have another saying with "second" in it, or some kind of nod to a do over.
What's Changing
Some of the following changes are subtle while others are more apparent. Perhaps some of these changes will interest people who are looking to move into home recording. The following differences are found in the re-release of Volume One and Volume Two.
Most of the guitars are now panned hard left and right rather than louder in one channel and quieter in the other. On some songs, I separated the four separate guitar tracks I recorded for each rhythm guitar and panned two of them hard left and right. The "lead" guitar moves to the center track. This helps give the guitar parts some separation.
I previously used EZMix 2 for adding compression, effects to tracks, and mastering on the final mix. For guitars, I made use of the EQ to boost mids and highs to add clarity. For the bass, I now often use Black 76 compressor/limiter from IK Multimedia for bass. I also moved to Ozone 9 by Izotope for mastering. I add Fresh Air from Steven Slate Audio after Ozone 9 for some extra "sparkle".
I changed the drum preset I use with Superior Drummer 3. Instead of "Rock Tom Hybrid", I use Dry Yamaha and add a touch of the ambient mics. I also changed up the cymbals so that I have four different crashes and one ride. I add in a reverb plugin as needed
New Recordings of Old Songs
When I attempted to enable Secure Boot (to upgrade to Windows 11) on the PC I record on, the computer failed to reboot. Although I tried numerous "fixes" to reset the BIOS, my motherboard was bricked. I planned to just swap out the motherboard and CPU and keep the installation of Windows 10 I had.
As my luck often goes, I ran into issues with Windows not recognizing any of the SSDs I have installed as a valid drive to install on. Going back to the "instant gratification" bit, rather than jump through hoops to fix this, and in frustration, I opted to format the drive and start over. That didn't work either. I swapped out the drive for a fresh 1TB SSD and went about my business.
My luck continued. Two tracks, "All Alone Together" and "Influence and Inspiration" were stored on the C: drive instead of my external HDD where all of my other songs are stored. Fortunately, the drum files created within Superior Drummer 3 were stored on the HDD, but I had to relearn, practice, and rerecord those songs from scratch. I rewrote the bass lines for both, and added a 3rd guitar part to "Influence and Inspiration". It adds something to the song that I felt was lacking before.
In addition, listening back, there are a couple of songs where the rhythm guitars are trash. "From Space to the Depths" and "Lost it All in Factory" are the two most egregious offenders. At the very least, new rhythm guitars will be recorded, but I will likely opt to start from scratch. I may also add "Octivation" in there because I feel like that song lacks oomph.
---
I hope to release To Second Chances by the end of 2023.